Between my career jobs, my internships, and my freelance writing & social media business, I have had my fair share of clients. While not all of them were my biggest fans to start (especially at my current job), it never fails that I become their favorite person by the end of our interaction.
With my role at my 9 to 5, I deal with a whole lot of escalations. Grumpy clients, angry clients, even clients who are downright depressed and brokenhearted. I've heard it all. But I make it my personal mission to make their day (if not their lives) a little brighter just from speaking with me.
So how can you get your clients to forsake their own children (okay maybe not that far, but maybe!) and declare you as their favorite person in the world? First, let's talk about why you want to be invited to their BBQs in the first place.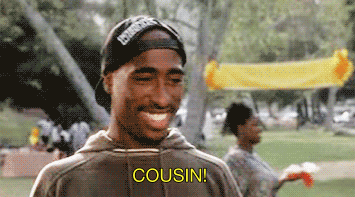 A client that loves you is a client that will brag about you
Word of mouth has always been my biggest source of new business. I've had clients tell their family members about me, which I think is pretty dope. Even better, when the client brags about you, they're more than likely screaming your praises to somebody who can also become your client. One of my former clients told his sister-in-law about my writing, and then she hired me, without even a consultation, just based on his testimonial.
A client that loves you is going to think of you first
Let's face it; we're unique only up to a point. People come to you because of what you offer and how you make them feel. We all know the window shopper variety of clients and customers, only willing to part with the least amount of money instead of investing in quality. But that all changes when you make a client love you. The next time they need a new outfit, or photos taken, or some amazing graphics made, they'll be emailing you asking what your availability is like. Nothing like repeat business!
Okay, now that you know the value of a happy customer, how do you get them to that point?
Put some respeck on their name (and their business)
You'd think that working in a call-center type of environment, I wouldn't get people seeking me out individually. But that's because I make sure my interactions with clients are personal and personable. I don't get all in their business, but a little goes a long way. I always ask for the person's name, and use it throughout the conversation. While I'm working on their website or their Facebook page, I ask a question about their business, like what made them get started, or how business is around this time of year. Show a little interest, and your clients will thank you for it.
Under promise speed, over deliver quality
There is nothing worse than having someone set the bar wayyyyy up, only to come crashing down when you get your deliverable. I never like to set my clients up for failure. I only make promises I know I can keep, and I always lowball the promise. If I know something is going to take 30 minutes to do, I ask that the client give me until end of business today. That way, when I complete the task sooner, I look like Genie from Aladdin. Even if you're the fastest at what you do, sometimes, things happen. I always give myself a buffer of time so that I know I can definitely deliver what I promised before my deadline.
Talk to them, not at them
If there's anything I'm empathetic about it's the fact that this may be my realm (digital, marketing, etc.), but it might not be the realm of the customer. Throwing around acronyms like Ludacris throws dem bows is not flattering. You never want to make your client feel stupid or ignorant. You have to know your audience and how to talk to them. Use simple language, and explain what you're doing in everyday terms. Break it down, now! Help your client understand what it is you're doing without talking down to them or being condescending. Educating your clients is cool; lecturing them is not.
So, are you ready for your plate? You now know how to offer value to your clients while making them feel like they're #1 in your book. I think a lot of people underestimate the simple things like respect, honesty, and compassion. Business does not have to be stale, sterile, and disconnected. People are more likely to frequent a business or support an entrepreneur who can do what they need, and make them feel the warm and fuzzies at the same time. Set yourself apart by becoming your client's favorite, so much so, you become an honorary guest at their family BBQ.